E

mbossed Compressed Vacuum

Sealed Food Storage Zipper Bag
Special Surface Channel Bags, also referred to as embossed vacuum bags or textured vacuum
bags, are designed for use with external clamp vacuum machines.These textured vacuum bags
have a special embossed surface, creating channels for air to easily be removed from the bag.
By using 5 layer (1 layer of PA) co-extruded film,, embossed vacuum bags provide an higher than
usual oxygen barrier, which significantly extends the shelf life and flavor of food products, as well
as reatly reducing the occurrence of freezer burn and moisture loss, thus reducing waste.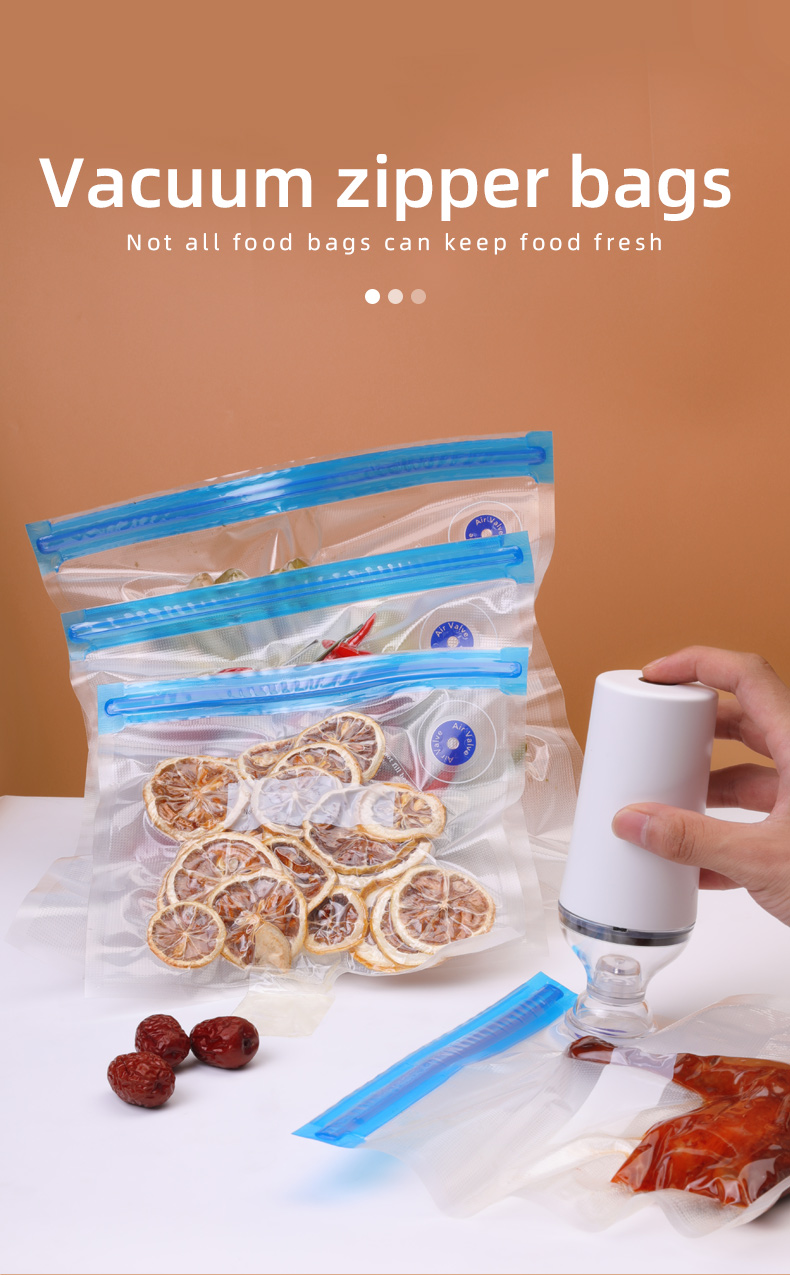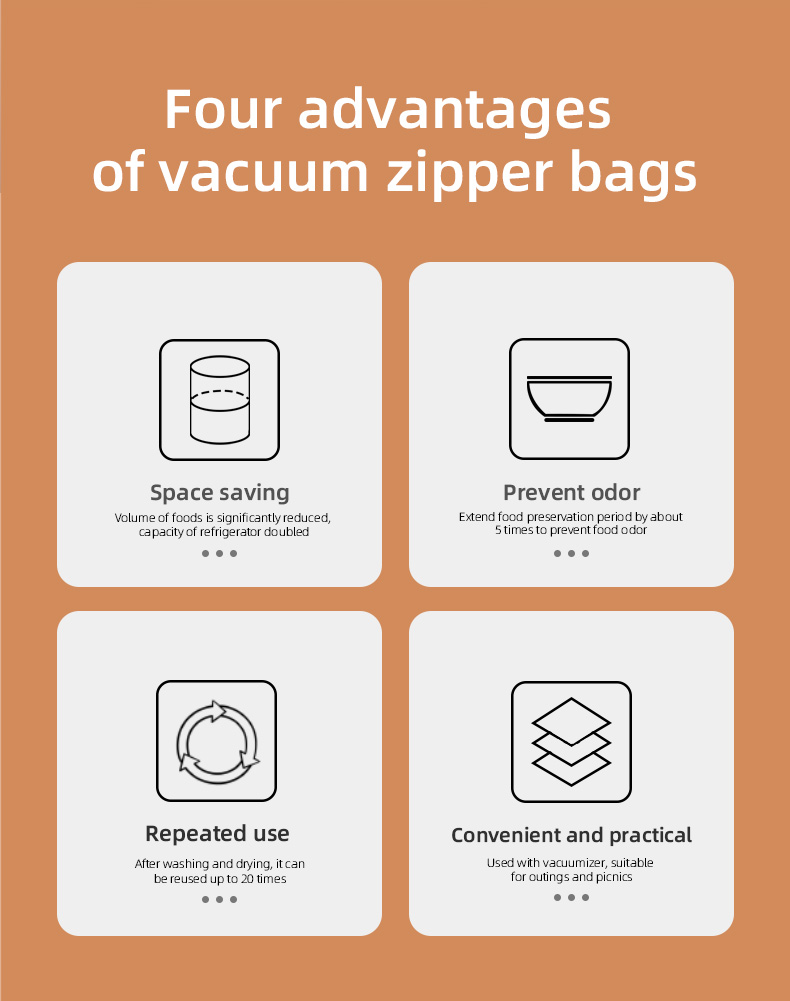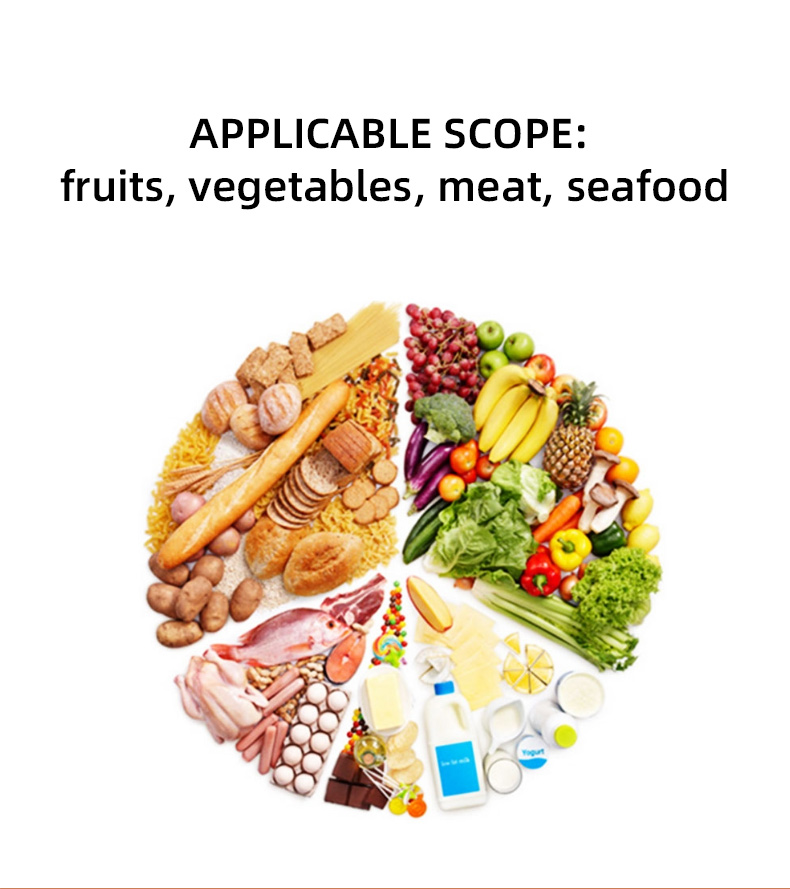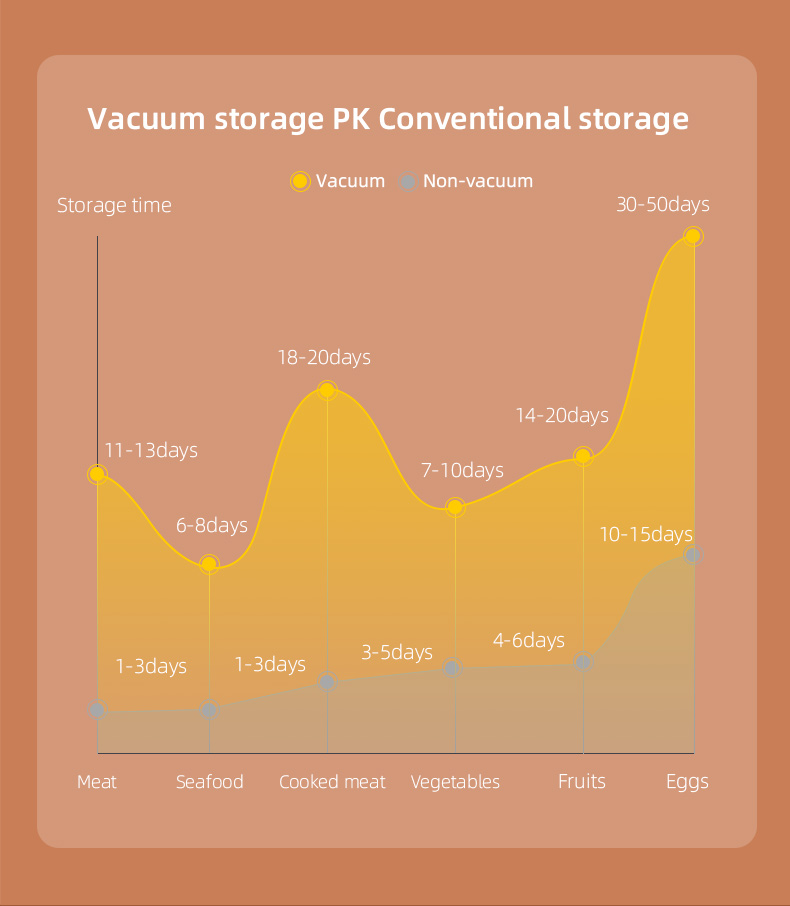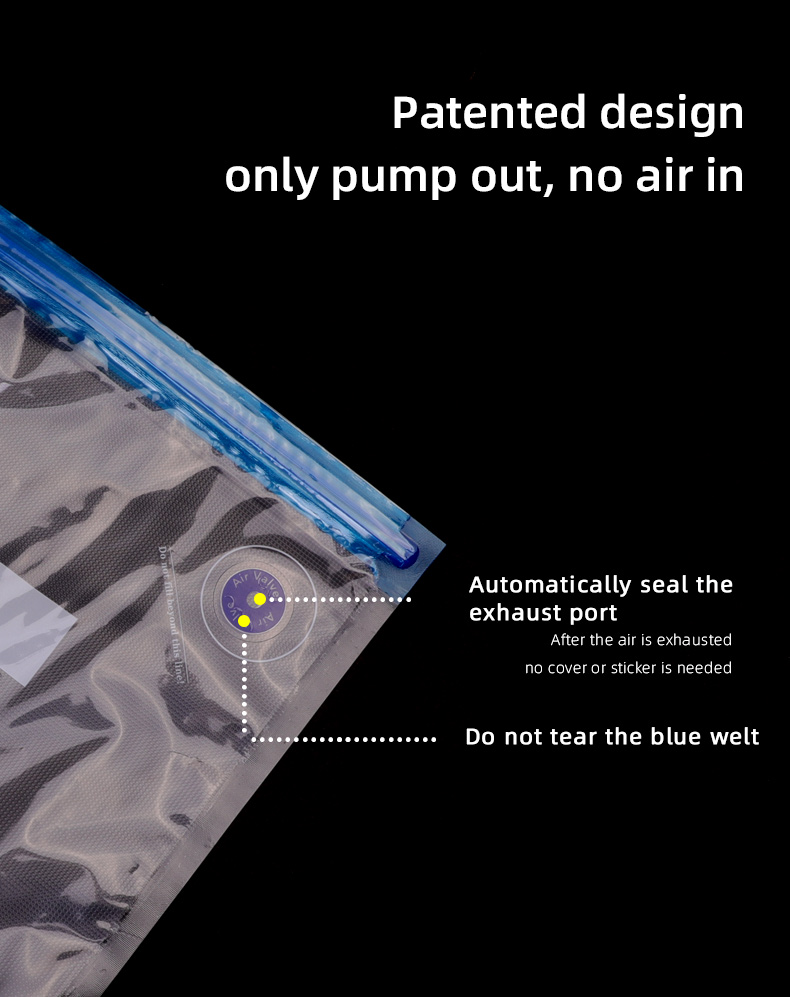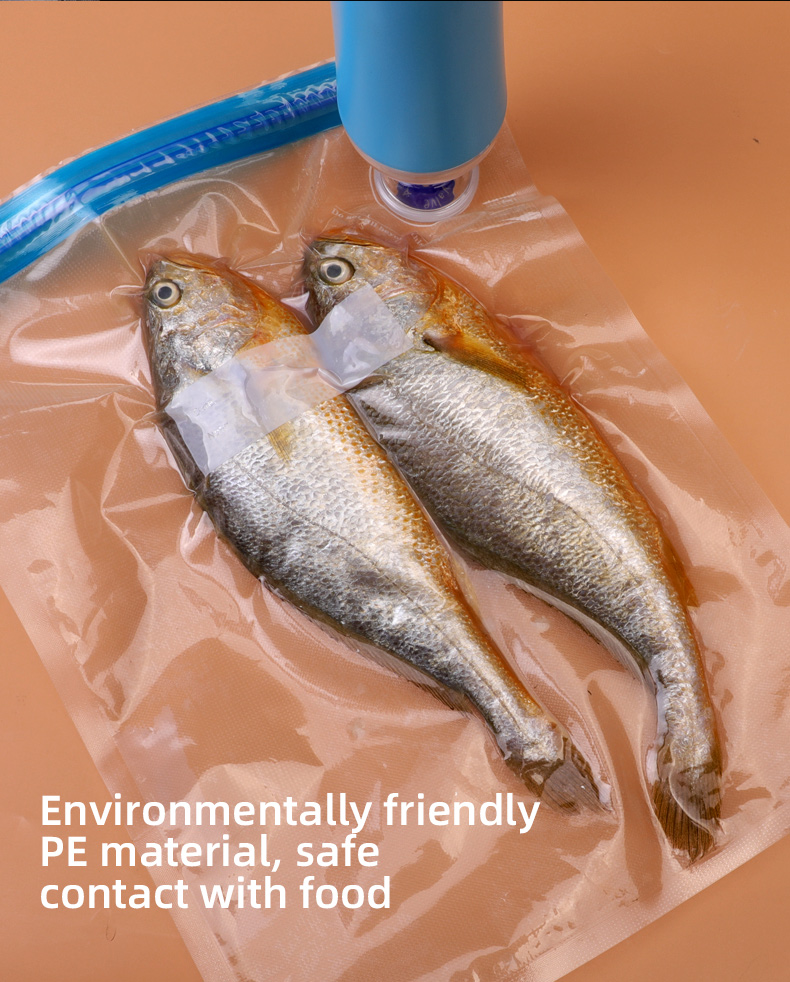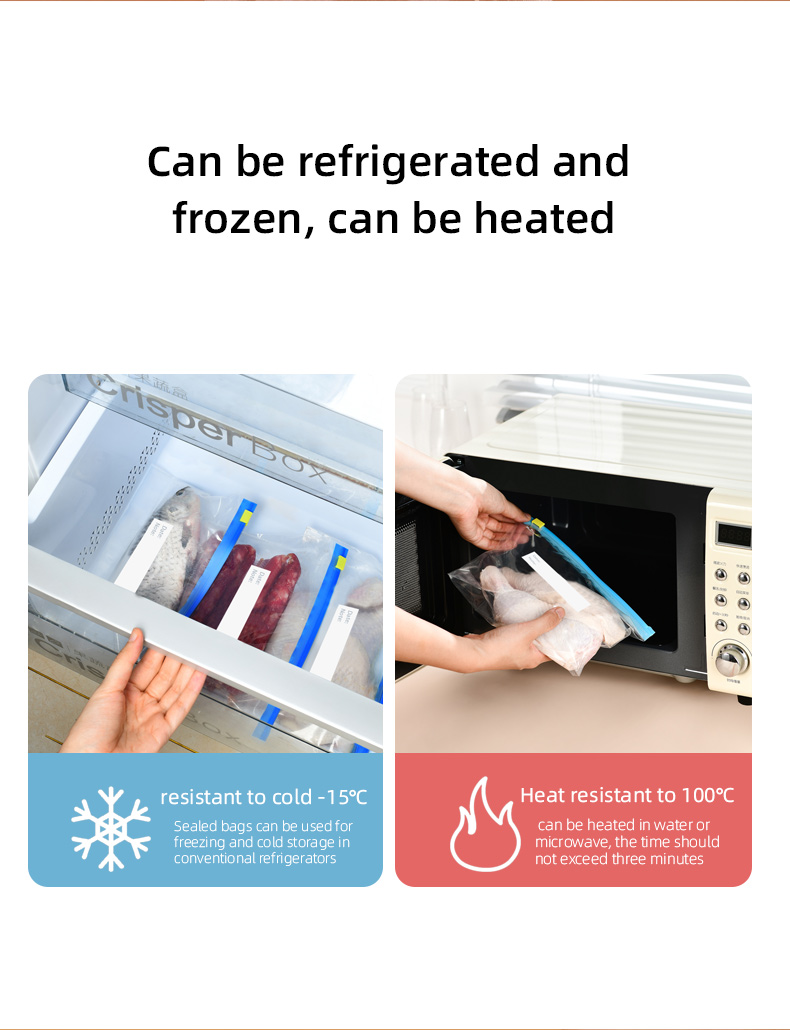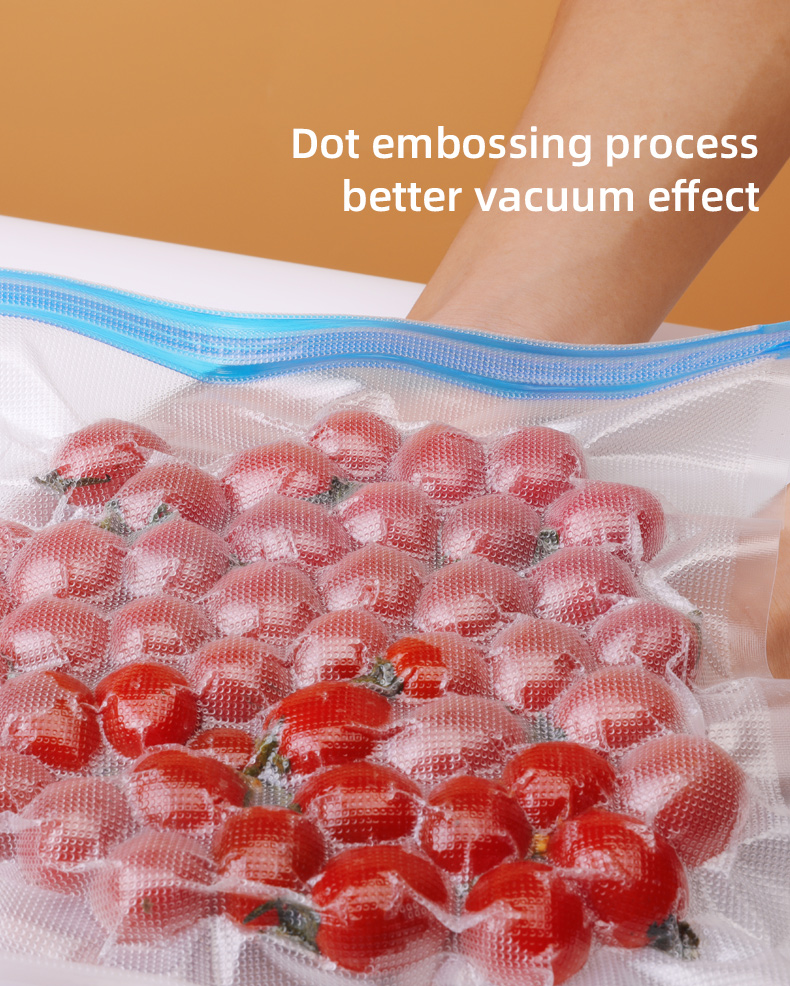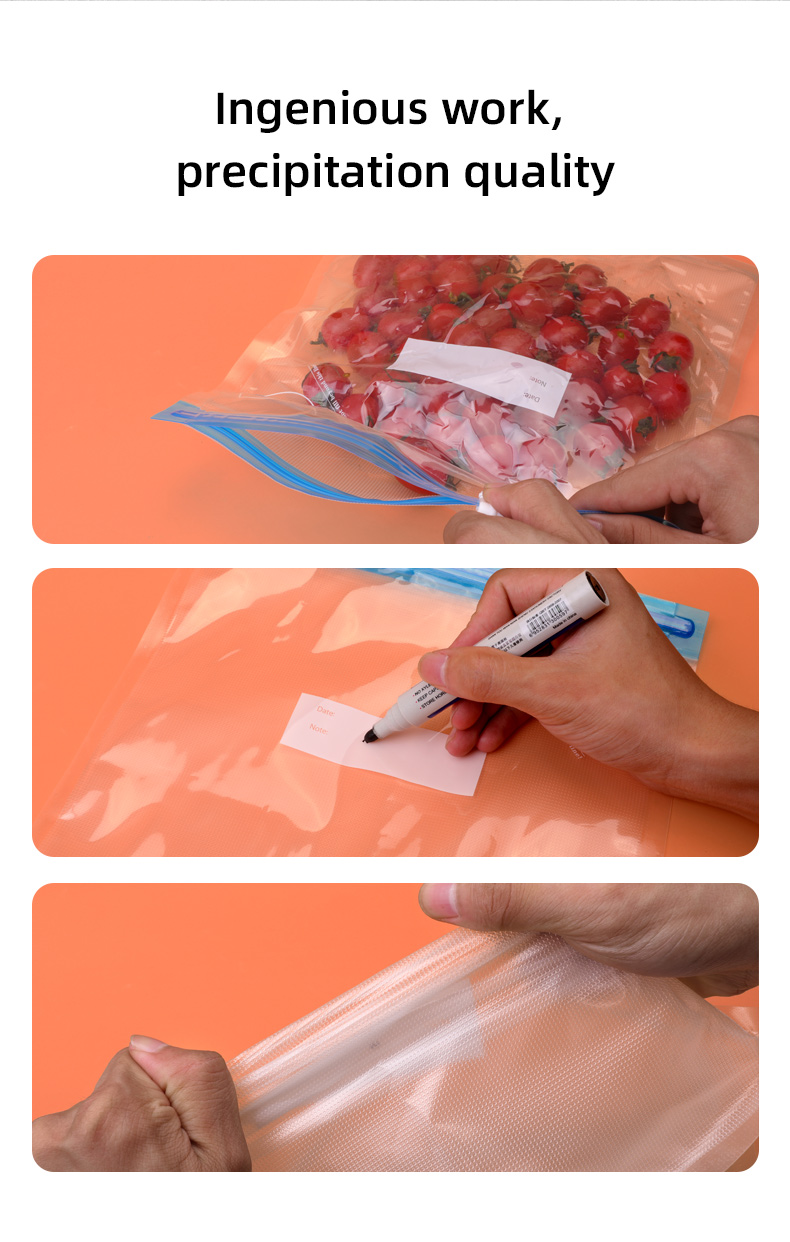 Product Usage

While possible applications for our vacuum sealed Zipper bags are virtually limitless,
the most common application is for long term food storage.
Product Details
Item Description

Vacuum Sealed Zipper Bag

Material Used

New material

Width of Bag

Within 340mm (13.39inch)

Bag Thickness

80mic in smooth side, 100mic in embossing side

custom free, follow your requirements

Feature of the Bag




1. Food bags for coffee, tea, chocolate, candy, seafood, noodles, rice,

snack, frozen food, fast food,etc.

2. Pet bags include pet food bags and pet cleaning bags for pets

such as dogs, cats, birds, fish, etc.

3. Special bags for food storage, seeds packaging and so on.

4. These bags are no harm to health, high temperature resistant,

corrosion resistant and anti-aging.

5. Strict material purchase and technical processing.




About Sample

free in stock samples, postage at your charge

Payment Terms

30% deposit, the balance before shipment

Note of Order

Plz advise material, thickness, size, quantity

and any other requirements

Freeze Resistance/

Heat Sealing Temp

-40 ° C / 120° C-160° C
Bag Advantages
1. Suitable for packing product with high puncture performance requirements for steak, meat
2. Close to 100% capacity volume ratio by snugly fitting surface of food
3. Better vacuum performance; Easier taking out of the air
4. Safe for microwave, freezer, refrigerator and simmering
5.
Excellent properties on gas barrier, moisture proof
6.
Longer shelf life and storage time
7. Effective transparency