Multifunction Automatic Powerful Food Vacuum Packing Sealer Machine
| with Vacuum Roll Storage | NTC Temperature Control
Model No.

QH-1688

Main Functions

Vac Seal / Thickened / Moist / Inflation / Pump/ Seal/ Canister

Vacuum Degree

-80kPa

Vacuum Capacity

9L / Min

Working Voltage

100-240V/50-60Hz

Rated Power

165W

Sealing Bag Width

Max 35cm

Single Seal Time

2-8 seconds

Certification

CE EMC,

RoHS, LVD

Heating Wire Width

3.2mm

Continuing Sealing

≥50 times

Working Noise

<75dB

Machine Size

400x195x115mm

Package Size

435x150x230mm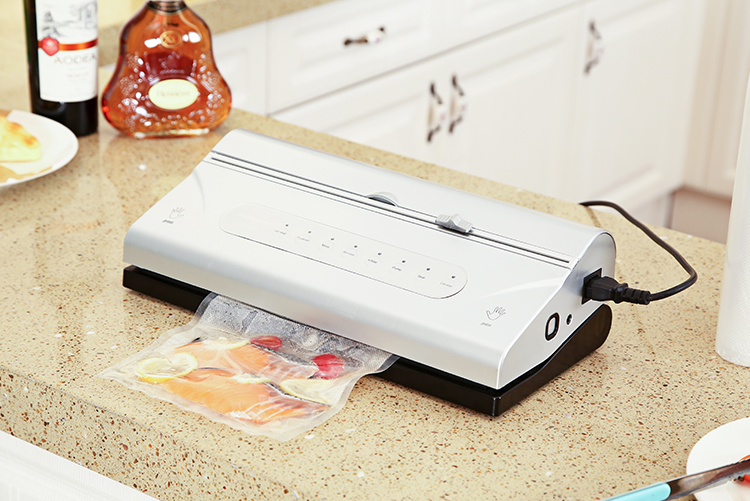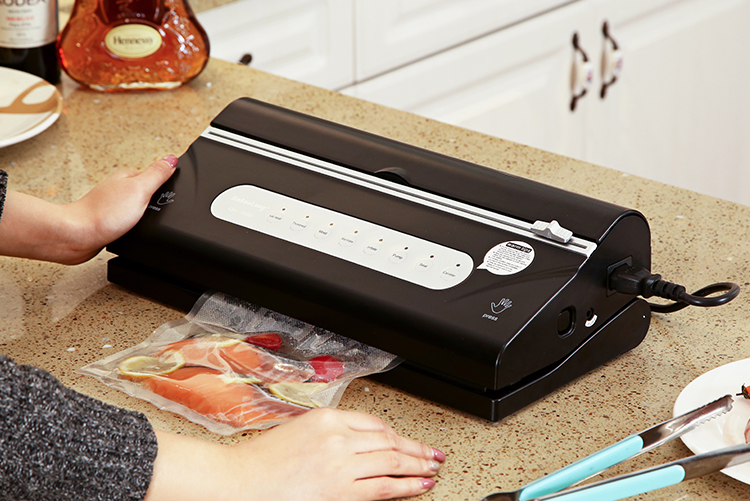 Selling Points of QH-01 Commercial Food Vacuum Sealer
1. Eight functions, super suction, negative pressure 80+ kpA
2. Unique marinating system, quickly enjoy delicious food
3. Roll bag storage compartment with sliding blade
4. Separable cavity, easy to clean and safer
5. NTC system keeps heating temperature in safe degree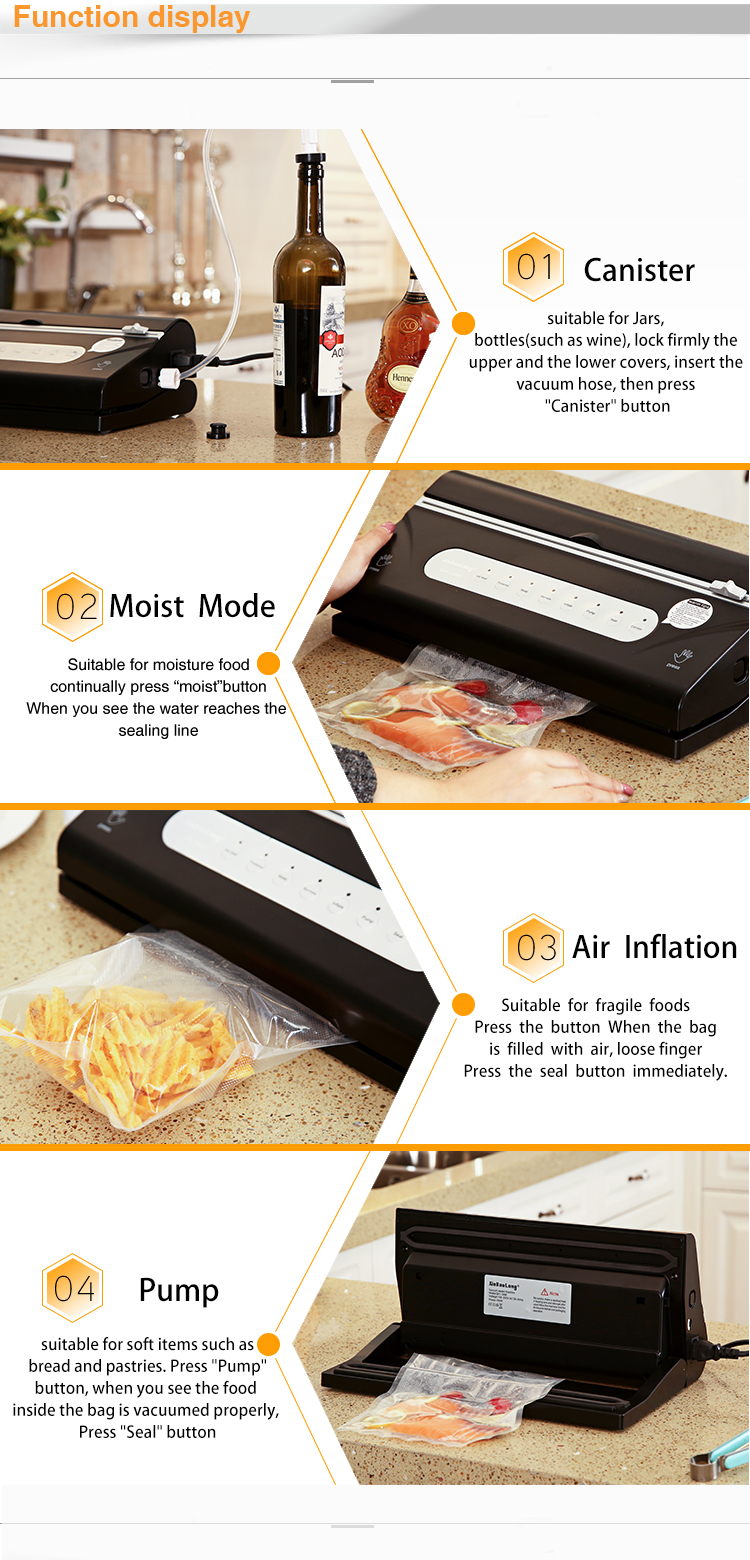 Function Display
Canister: suitable for jars, bottles (wine), lock firmly the upper and bottom cover,
insert the vacuum hose, then press "canister" button.
Moist Mode: suitable for moist food, continually press moist button when you see
the water reaches the sealing line.
Air Inflation: suitable for fragile foods. Press the button when the bag is filled with
air, loosen the fingers, press the seal button immediately.
Pump: suitable for soft items like bread and pastries. Press "pump" button, when
you see the food inside the bag is vacuumed properly, press "seal" button.
Marinating: this feature will last for about 3 mins. The process will repeat 3 times.
Vacuum opens pores of the food, they absorbs the marinating quickly.