New Super Mini Type Handy Vacuumizer for Vaccum Food Packing
with Strong Vacuum Suction and Air Inflation Function
Model No.

QH-H08

Main Function

Vacuum Seal,

Air Inflation

Vacuum Speed

3L / Min

Vacuum Degree

- 65kPa

Battery

Li-ion 1200mAh

Charging Voltage

DC 4.7V-5.2V

Charging Time

<4 Hours

Continuing

Working time

>70mins

Sealer Size

160x54x54mm

Package Size

228*80*70mm

Certification

CE, EMC,

ROHS, FCC

Working Noise

<60dB

Commissioning

Sep. 2020

G.W. / N.W.

360g/220g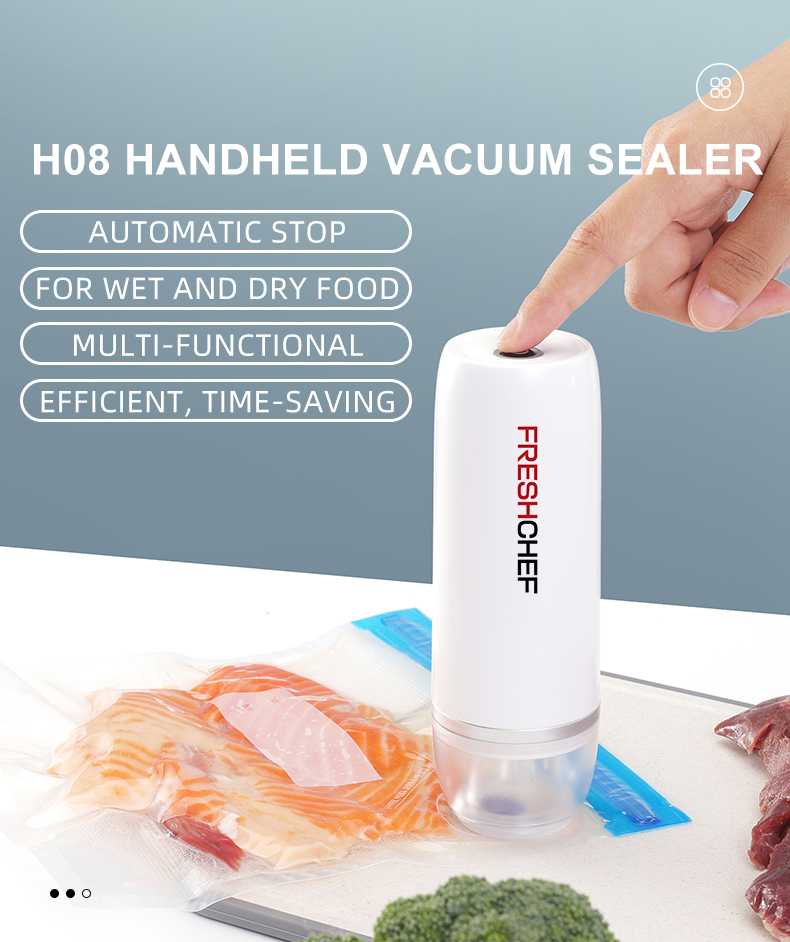 H08 Handheld Vacuum Sealer
Automatic stop; For wet and Dry food;
Multi-functional; Efficient, time-saving.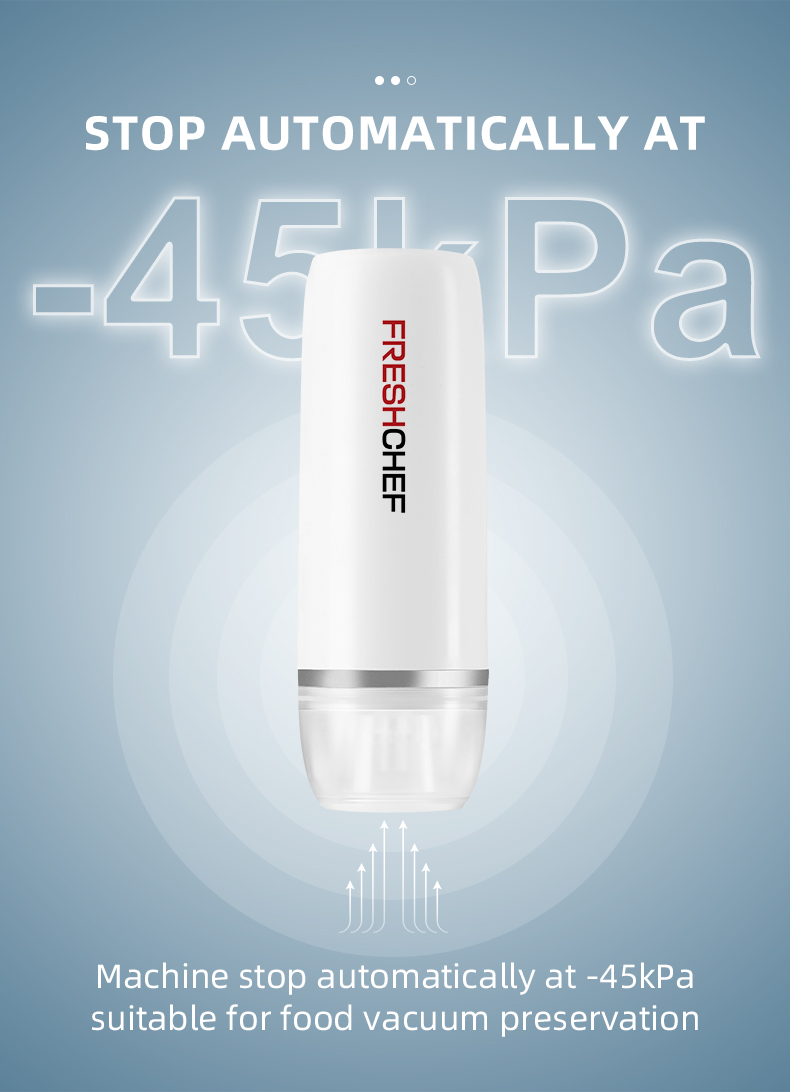 Machine stop automatically at -45kPa,
suitable for food vacuum preservation.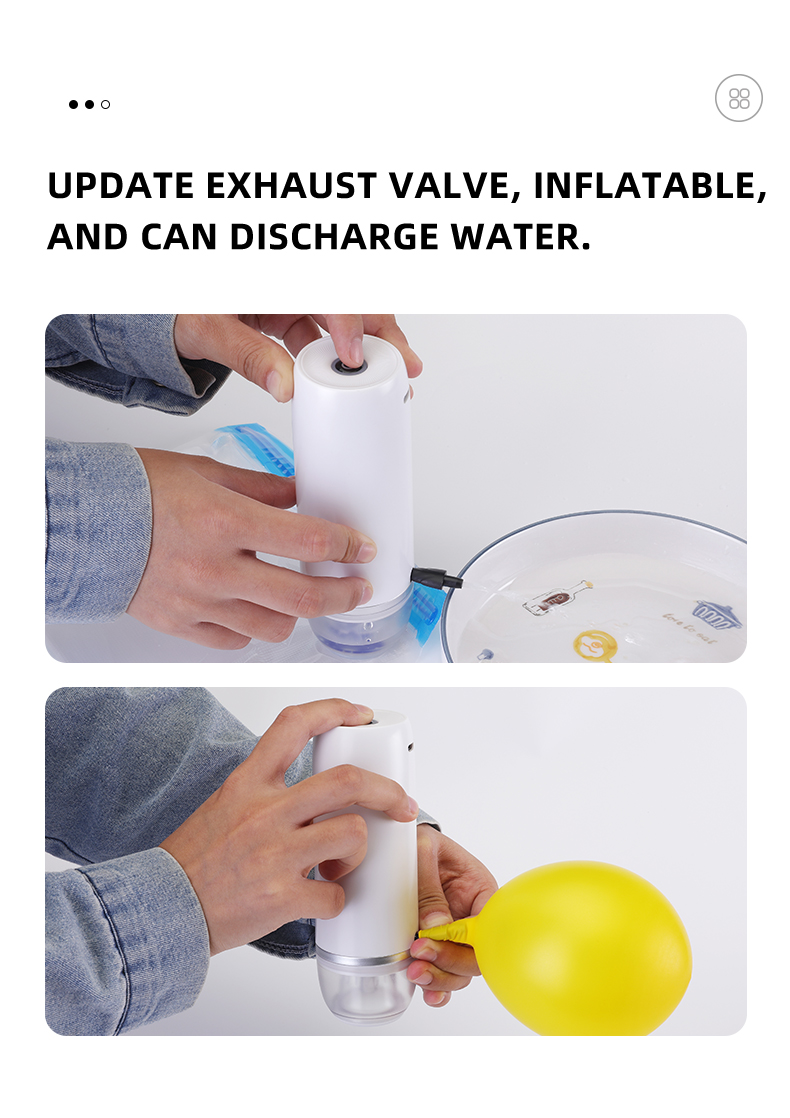 Update exhaust valve, inflatable,
and can discharge water.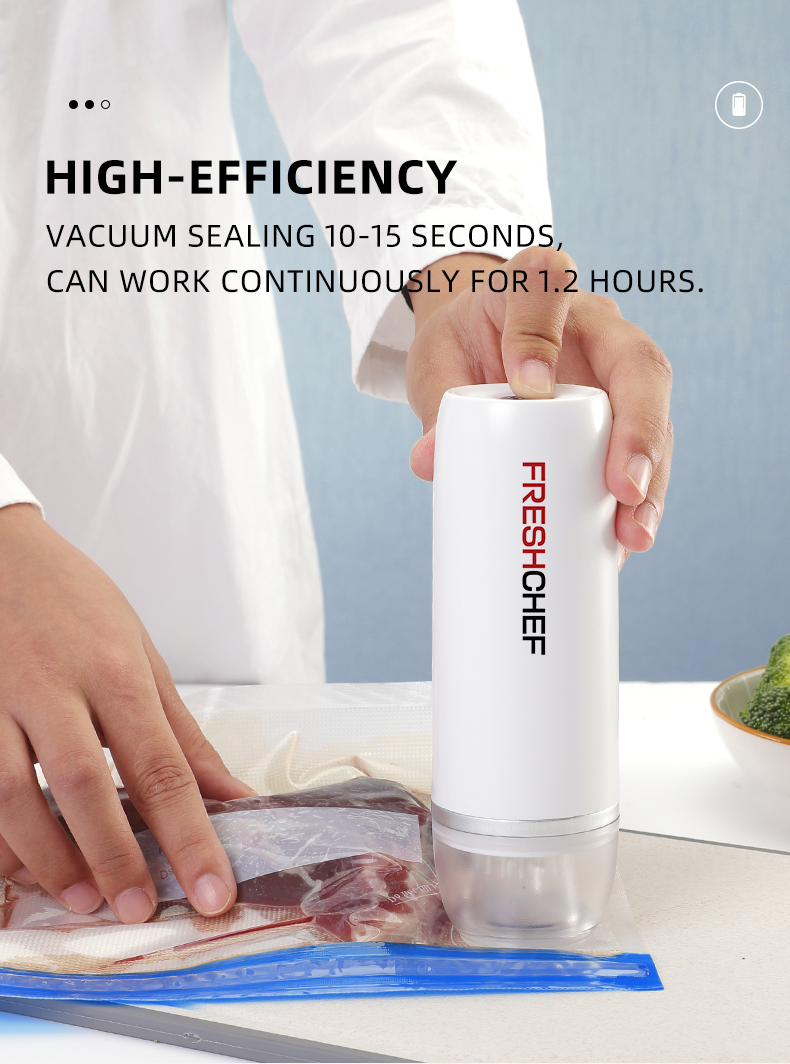 High-efficiency: vacuum sealing 10-15 seconds,
can work continuously for 1.2 hours.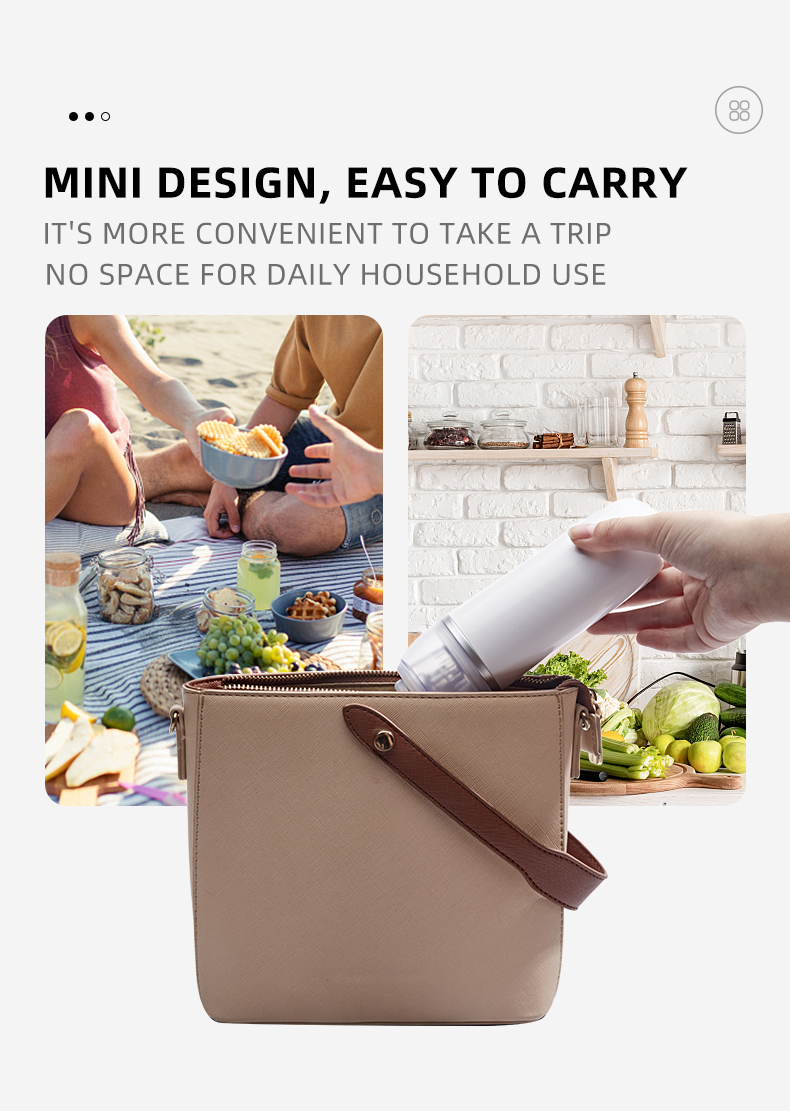 Mini Design, Easy to Carry
It's more convenient to take a trip
No space for daily household use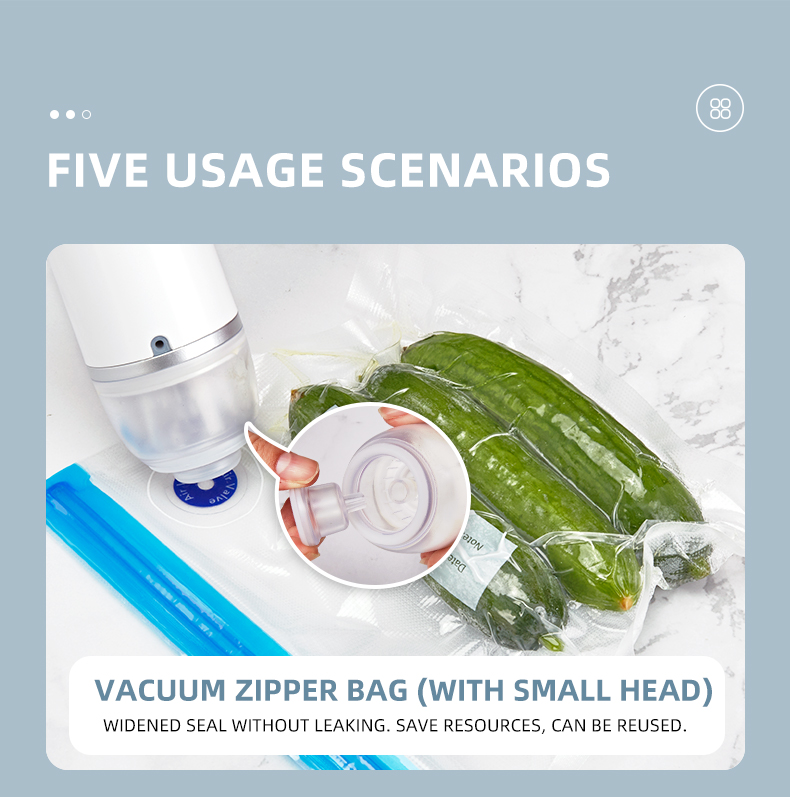 Vacuum zipper bag (with small head): Widened seal without leaking. Save resources, can be reused.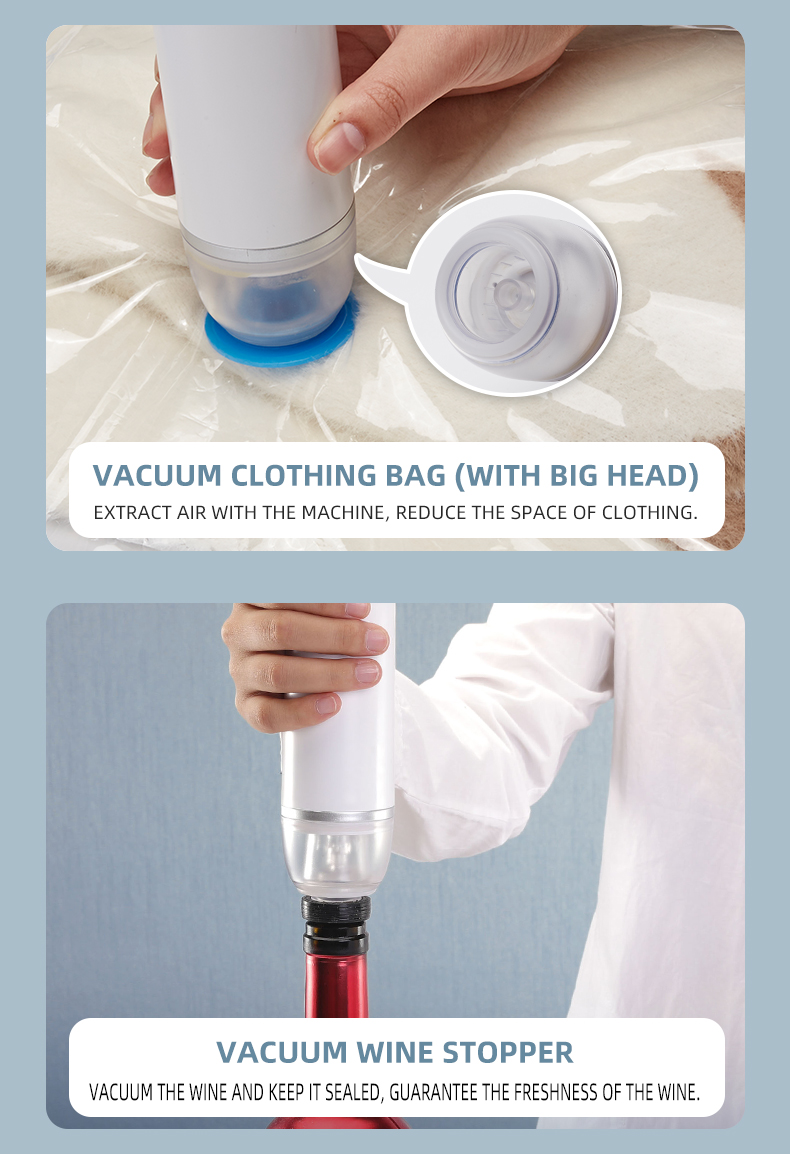 Vacuum clothing bag (with big head): Extract air with the machine, reduce the space of clothing.
Vacuum wine stopper: Vacuum the wine and keep it sealed, guarantee the freshness of the wine.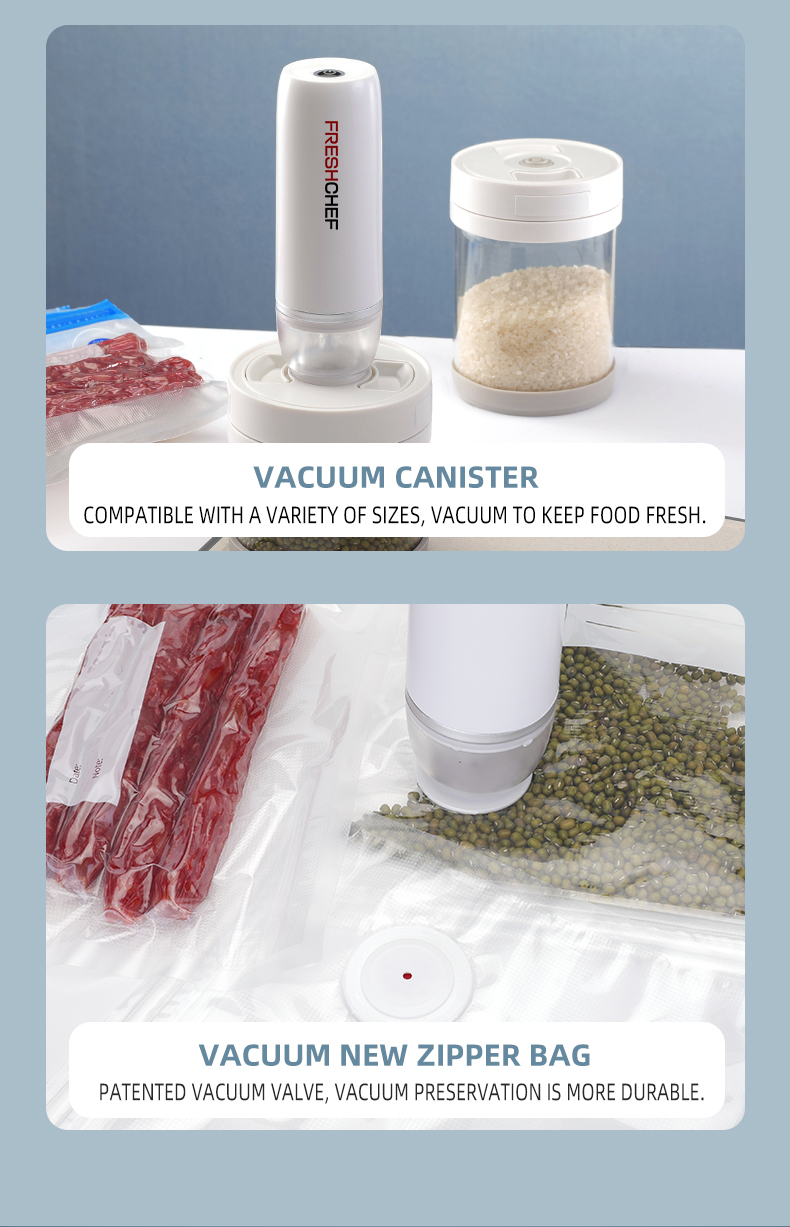 Vacuum canister: Compatible with a variety of sizes, vacuum to keep food fresh.
Vacuum new zipper bag: patented vacuum valve, vacuum preservation is more durable.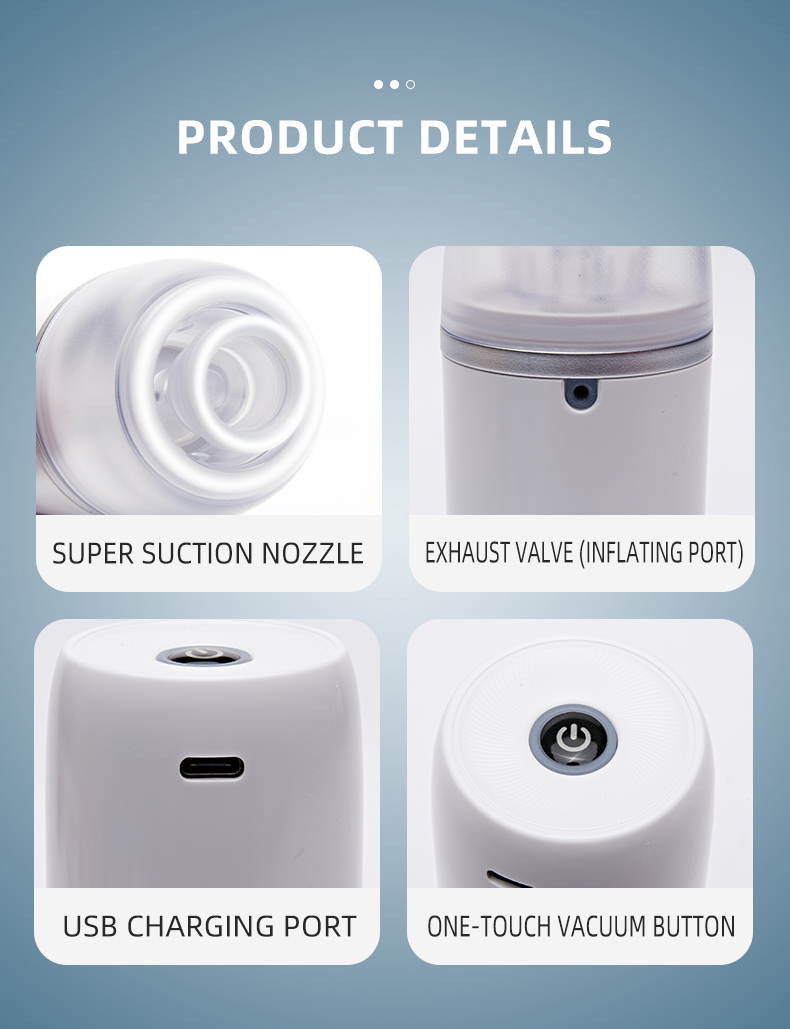 Product Details
Super suction nozzle, Exhaust valve (inflating port)
USB charging port, One-touch vacuum button


Vacuum sealing operation
1. Put the food into the bag;
2. Press the pocket opening and seal the zipper;
3. Align the nozzle of the vacuum machine with
the air valve and start the vacuum machine;
4. When the air in the bag is completely evacuated,
the vacuum machine will stop working automatically.