High Borosilicate Glass Vacuum Sealed Storage Container

:
Tank / Canister / Jar for food Preservation
Multifunctional Vacuum Seal Canister
Sealed and kept fresh, good helper for storage
Easy operation, Arbitrary stacking, For dry and wet food
Long-lasting preservation, Anti-oxidation, Material safety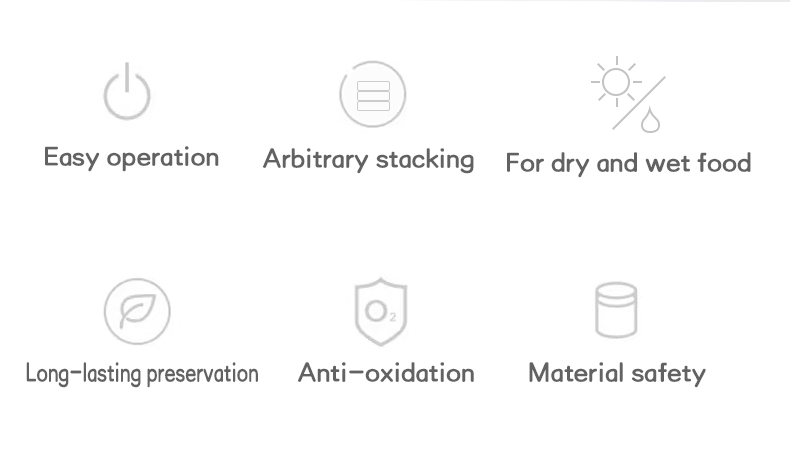 Why choose a vacuum sealed canister?
Pump out oxygen, maintain internal vacuum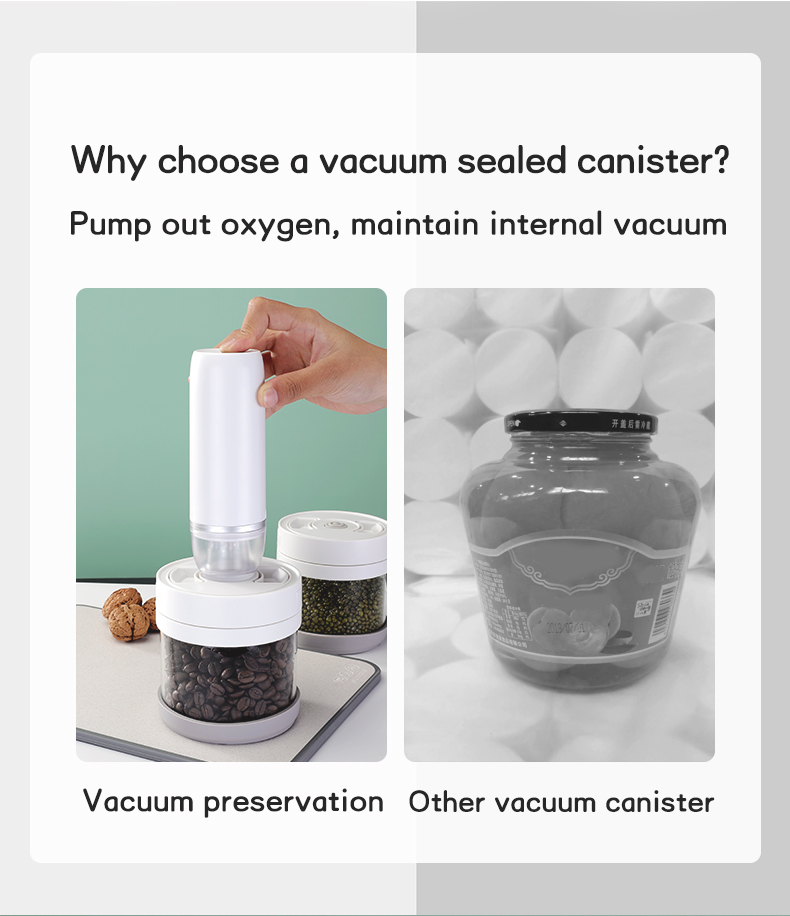 Negative pressure vacuum, Long-lasting freshness
When the negative pressure reaches the set valve,
Automatically stop vacuuming,
So as to achieve a long-lasting fresh-keeping effect.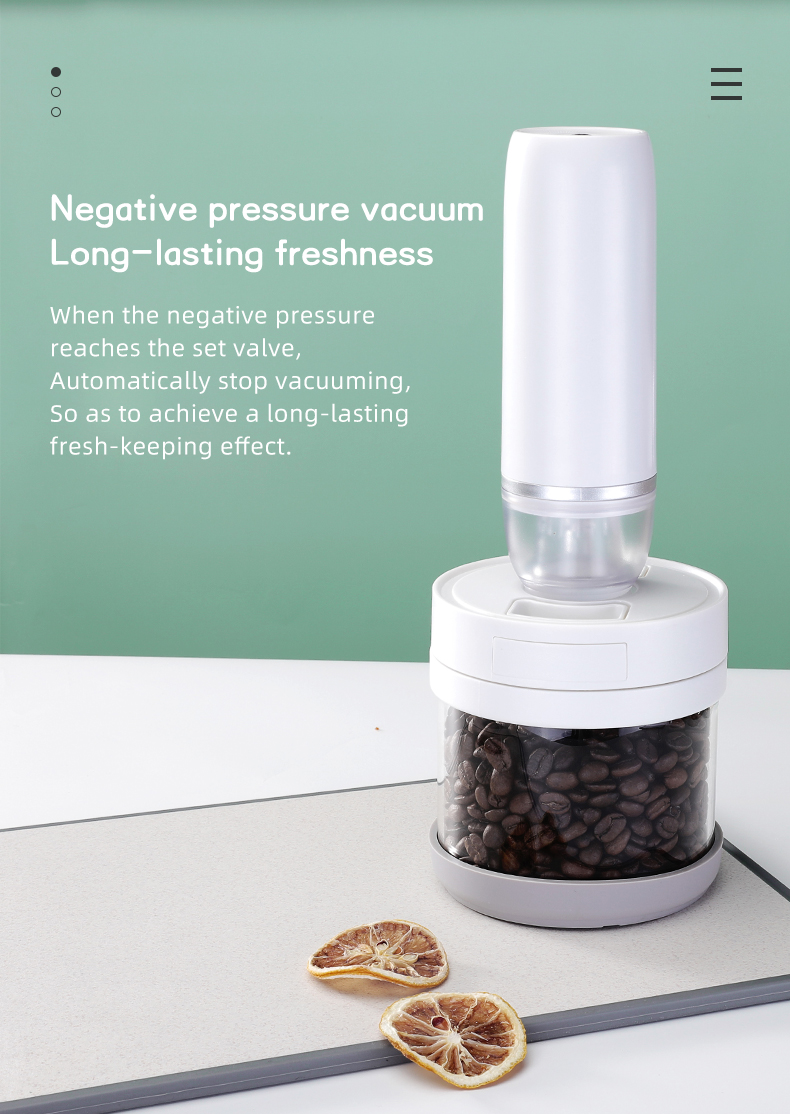 Vacuum storage to reduce oxidation
Extract the air to extend the freshness period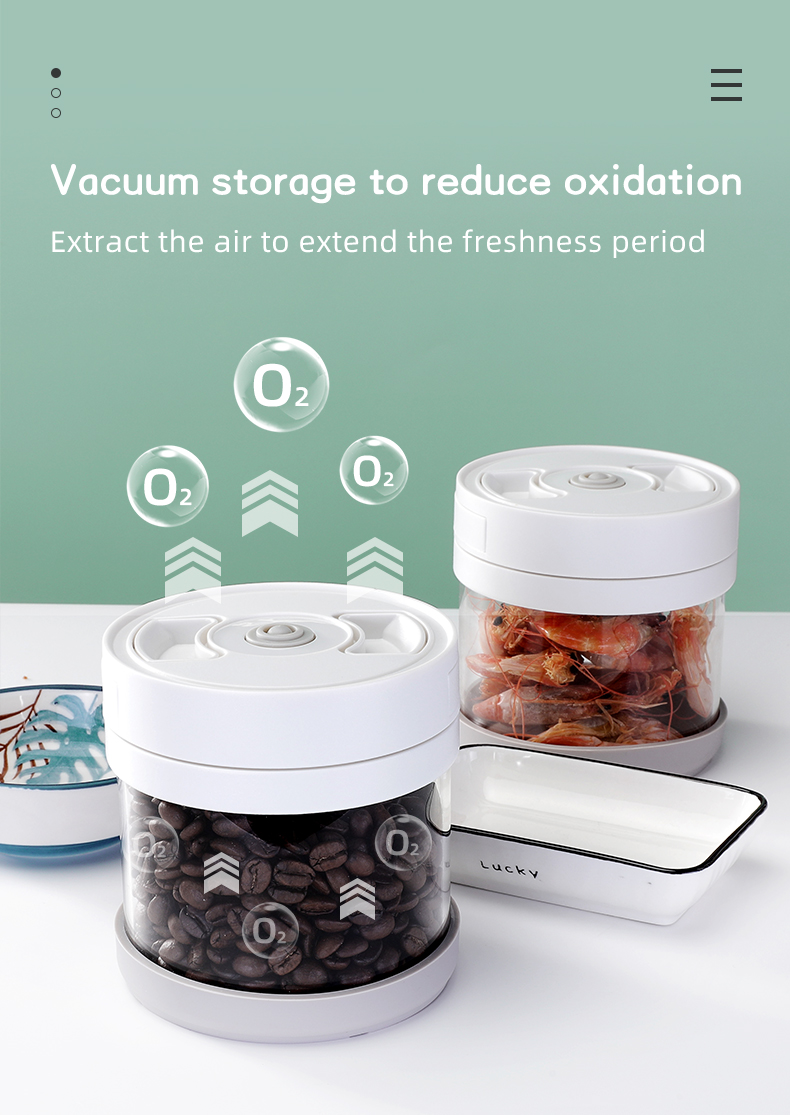 Inverted leak-proof High vacuum
Food grade ABS sealing lid (gasket)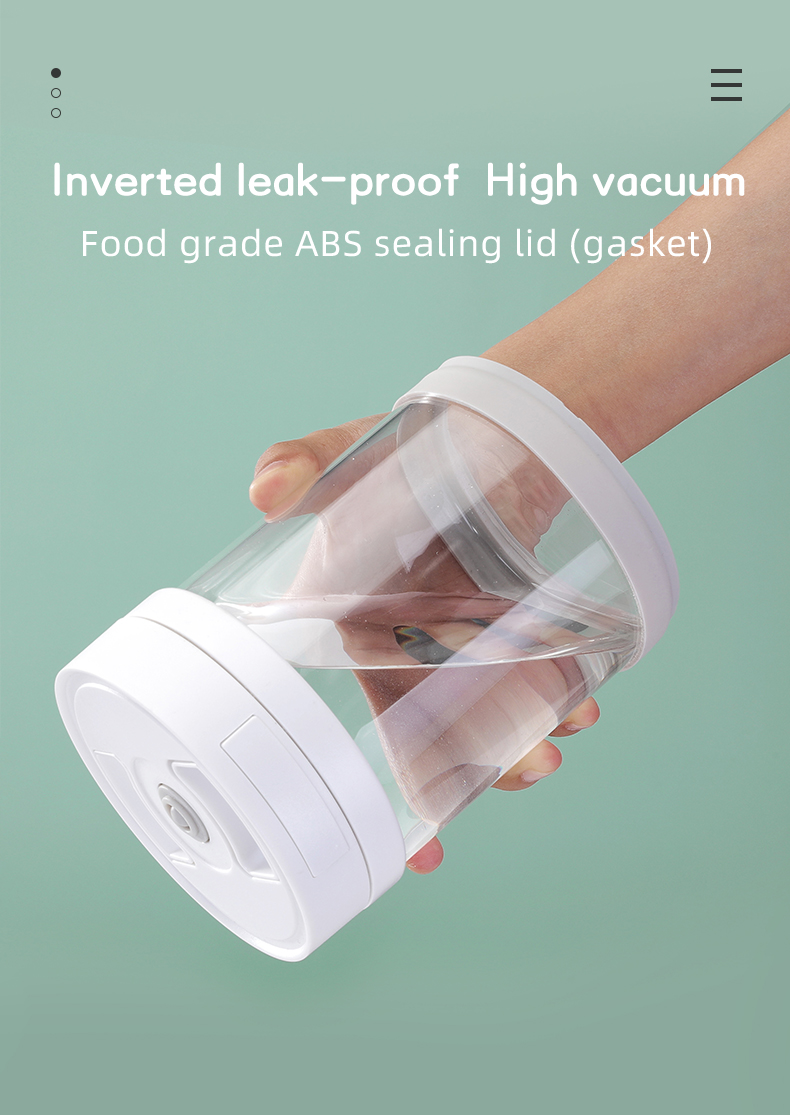 Safe material, Delicious and healthy
High and low temperature resistant glass body
Can be refrigerated or sterilized at high temp.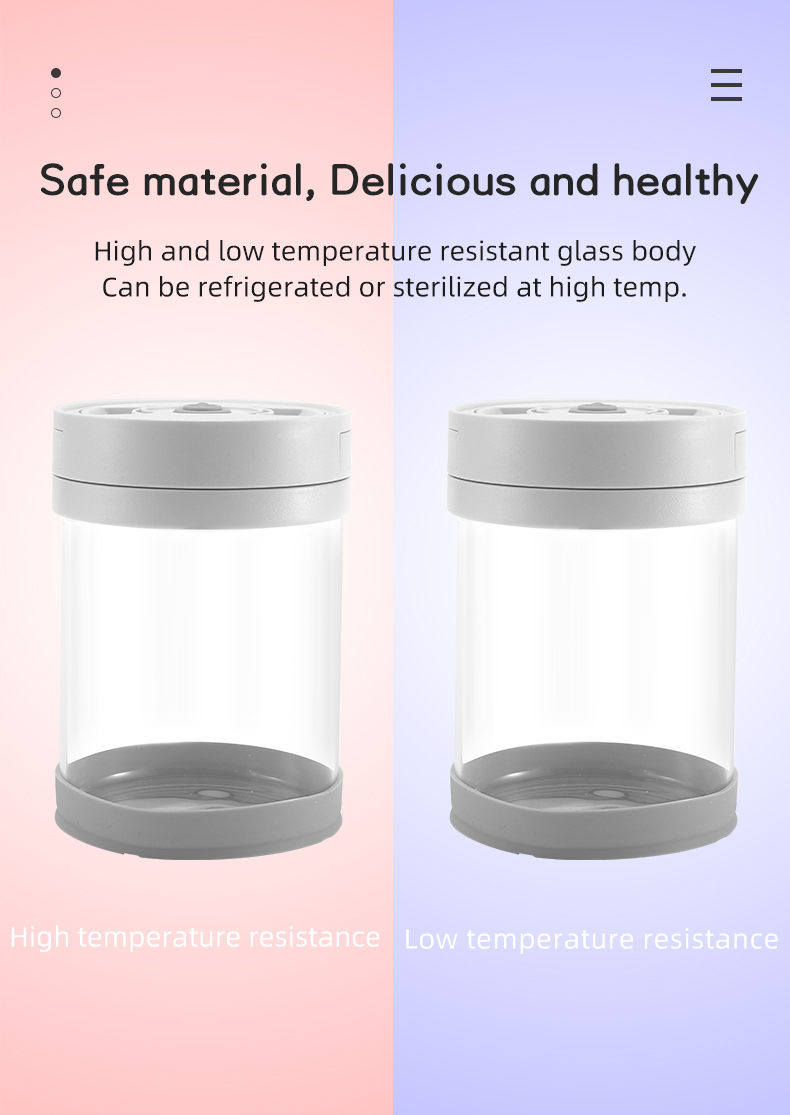 Magic marinating container, more flavorful
When the food is under vacuum negative pressure,
Its capillary pores or fibrous tissue expand rapidly
The seasoning juice quickly penetrates into the food
Speed up the marinating process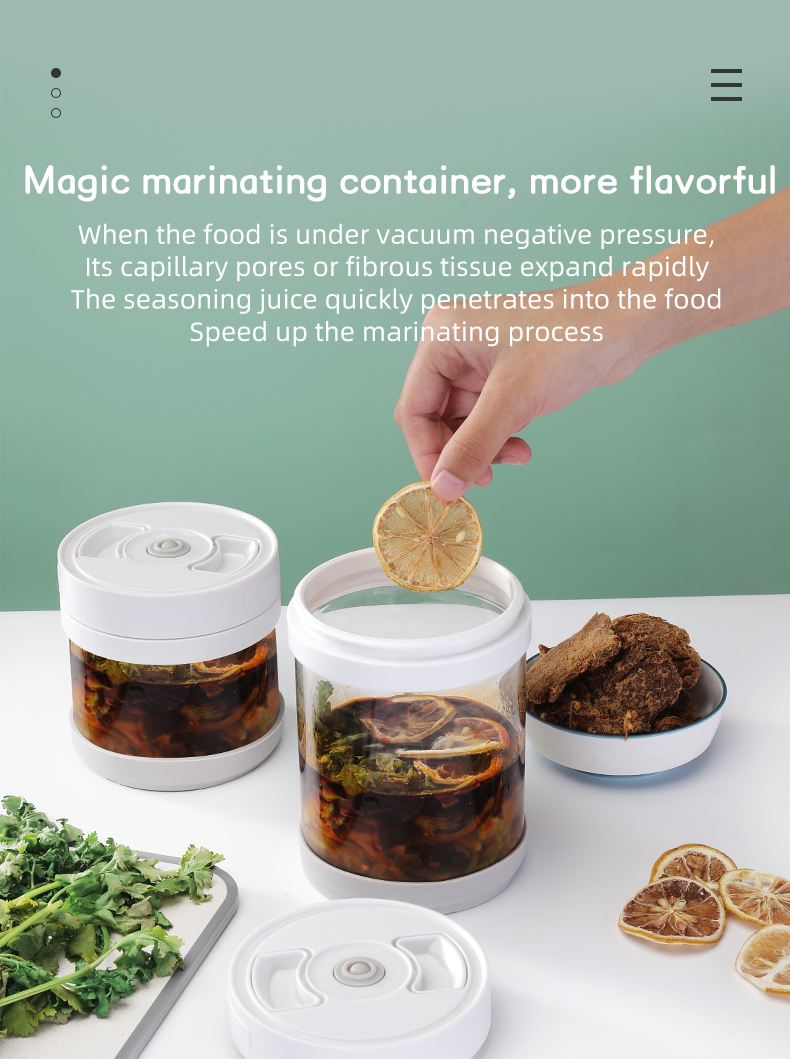 One canister suit for both wet and dry food
Dry food (coffee beans, grains, snacks, etc.)
Pickled wet food (meat, seafood, etc.)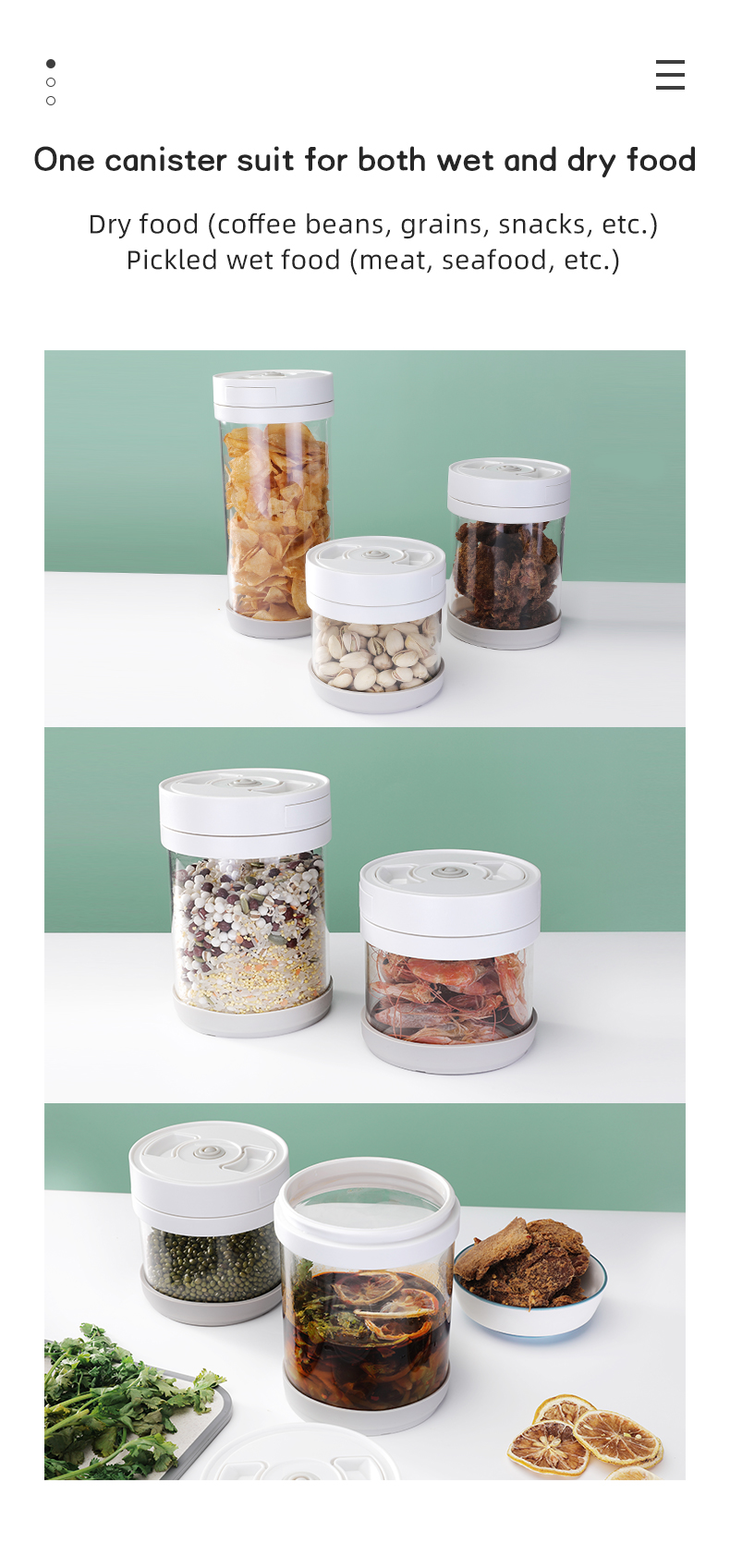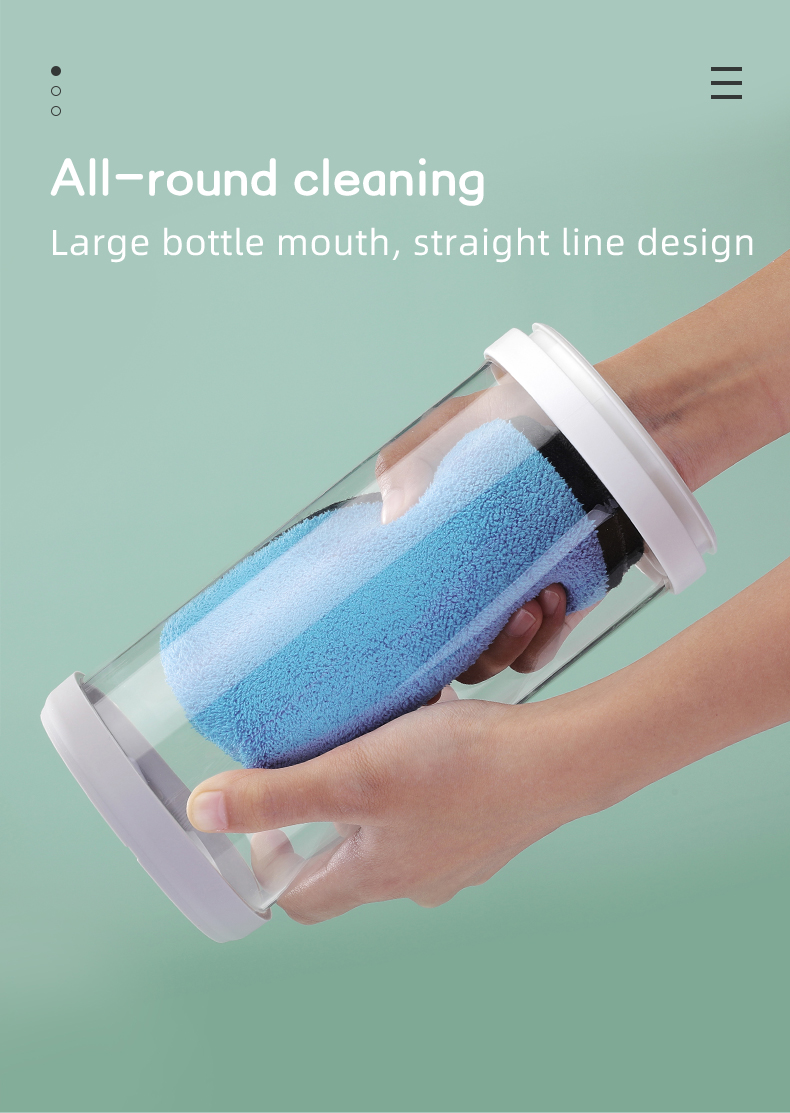 One pinch and one lift to open and close

Arbitrary stacking, convenient for storage
Does not take up space, can be stacked and stored